About ARROWHEAD Exchange
Arrowhead Exchange is a versatile online tool for both our insurance producers and insureds.
get started with arrowhead exchange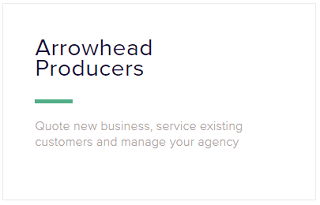 Arrowhead Exchange is our secure online portal where producers can quote and submit new business and service existing policies. This easy-to-use online facility helps streamline new business and post-sale tasks.
Advantages
Faster binding/issuance and improved cash flow.
Accurate, real-time online quotes available 24/7.
Decreased acquisition costs for new and renewal business.
Faster underwriter response and improved underwriting results.
Lowered operating costs through increased automation.
Features
New and renewal business processing from quote to binding.

Interactive portals for underwriting/producer communication.
Pre-built bridges from third party rating applications.

Post-sale servicing

Online policy inquiry and endorsements.
Online credit card/EFT payments.

Integration with third party risk evaluation tools.
Online rate-guide and document center.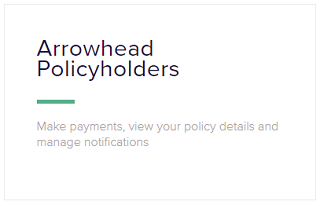 If you are a customer who has insurance coverage with one of our many products, you can make fast and easy online payments 24/7. If you have a question about your bill, contact our customer service team for fast and friendly answers.
If you need to make a change to your policy, please contact your insurance producer.